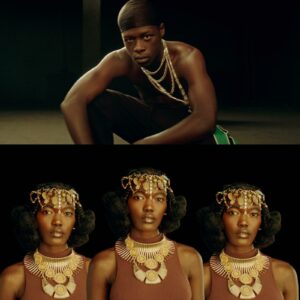 Meeks and Frost
Directors & Photographers
Brothers hailing from London, UK.
Meeks and Frost are long time collaborators within the untold community. They specialise in creative direction, moving image and photography with a love for storytelling and conceptual idealisation across music, fashion & sport.
They made noise as directors in the music world with their debut release of Pa Salieu's – "Frontline" and have since expanded to working alongside both up & coming and established musical talent in the UK.
With a background in photography 'Meeks' has also produced visual content for brands such as Nikon, Nike, Mercedes, Footlocker, Weekday and more plus publications such as Dazed, Pause Magazine, Gaffer and Wave Mag.