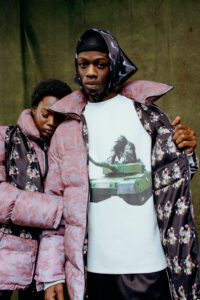 Femi Ladi
Director
Femi is a British Nigerian director.
Femi's talent lies in subtle storytelling, which takes the everyday human experience and makes it sublime. This is particularly true of working-class communities within the most liminal of spaces and under represented of communities. His films create a warmth and affinity for the subjects, thick with subtext and light humour, Femi challenges archetypes, letting characters evolve naturally before an audience, with residual impact.
He lives and works in London, and is inspired by the intersection of his community, the stories that emerge within the fabric and texture of multicultural lives and experiences within the mysticism of London, and its multidimensional offerings.